WNC Medicinal Herb Growers Group
Find this page at:
go.ncsu.edu/readext?470429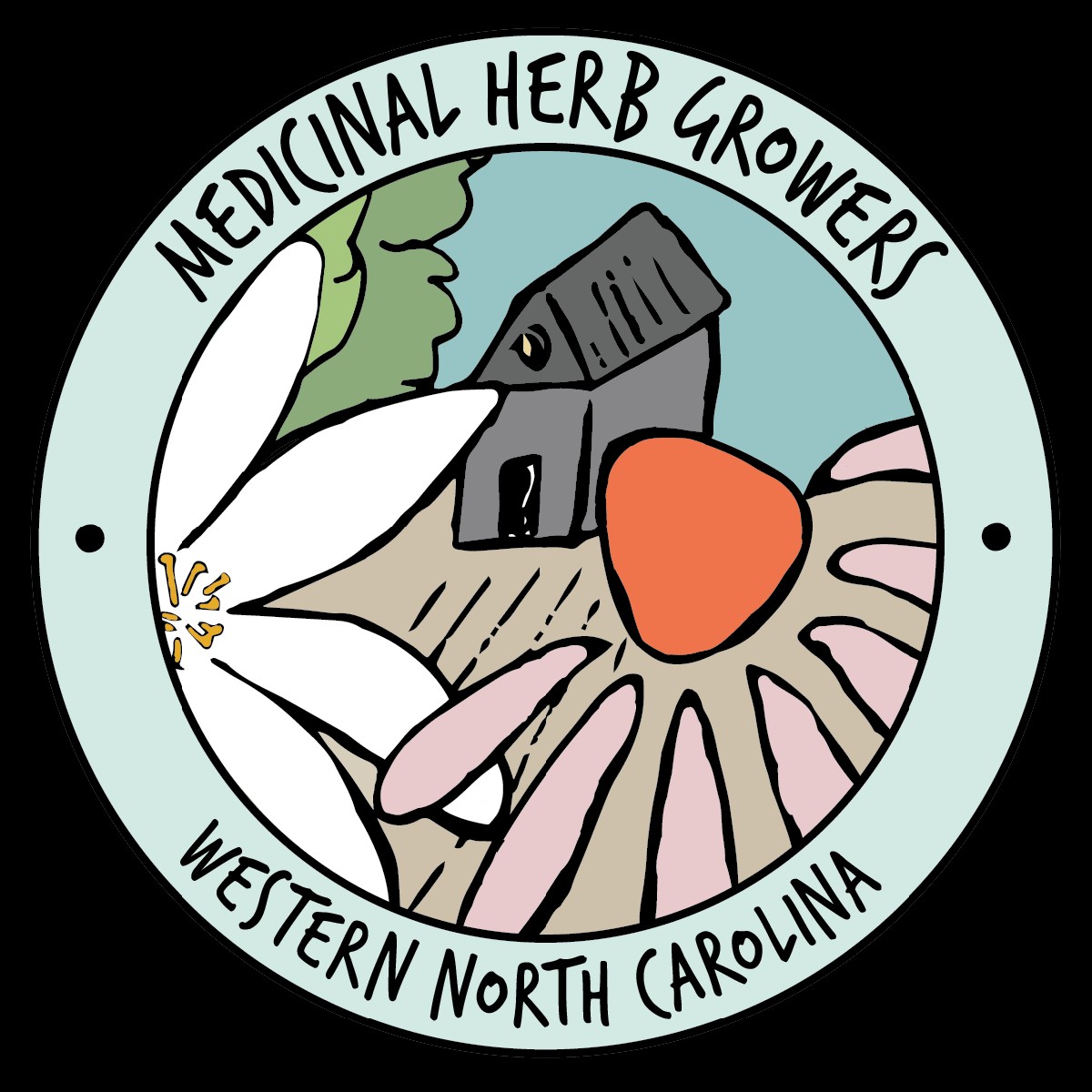 The Western North Carolina Medicinal Herb Growers is a group of NC Extension educators, herb farmers, and serious herb gardeners interested in gaining experience in growing medicinal herbs and learning more about them. The group first organized in the fall of 2013 and has met under the names of the WNC Herb Club, the WNC Medicinal Herb Club, the WNC Medicinal Herb Growers Club, and most recently, the WNC Medicinal Herb Growers. They are an active group that meets every month or so on herb farms in the western third of the state to get hands-on experience with all aspects of medicinal herb growing, post-harvest handling, and marketing. It is a very social group, so a pot-luck lunch is often part of the event. Experienced herb growers mentor beginning herb farmers; this can be a casual or more structured relationship.
To get on the mailing list for this group, please email Meghan_Baker@ncsu.edu and put "WNC Medicinal Herb Growers" in the subject line.
Woodland Stewards is a group within the WNC Medicinal Herb Growers who are beginning and advanced forest farmers that meet monthly for hands-on programming at the demonstration woods of the Mountain Horticultural Crops Research and Extension Center, Mills River, NC. Under the leadership of Margaret Bloomquist, research associate, and the WNC Medicinal Herb Growers Captains, the Woodland Stewards are embarking on their 5th year of monthly gatherings and work parties. This includes participation in research and extension efforts of our native woodland botanicals; the maintenance, growth, and harvesting of woodland medicinals at the Mills River demonstration site; site visits, mentorship, and work parties at woodland stewards' properties; plant rescues; and more!
2020 Events
Annual Grower/Buyer Meetup for WNC Medicinal Herb Growers
Join WNC Medicinal Herb Growers for our annual networking event connecting local herb buyers and medicinal herb growers. Through an informative panel of herbal product buyers, growers will learn how to match farm products to local market needs. Growers will also glean information to maximize organization and plan with better accuracy. This is an excellent opportunity to bring your product samples to showcase your herbs to local buyers!
Date: To be announced. Delayed because of COVID
Location:
Cost: FREE to attend
Time:
Thanks to the Appalachian Beginning Forest Farmer Coalition funded by the USDA Beginning Farmer and Rancher Development Program for support to continue our efforts.
To get on the mailing list for the Woodland Stewards, please email Margaret_Bloomquist@ncsu.edu.
And we are currently recruiting new WNC Woodland Stewards to help shape our 2020 spring and fall gatherings – Please email Margaret_Bloomquist@ncsu.edu with your interest.
See News for WNC Medicinal Herb Growers