About the NC Alternative Crops and Organics Program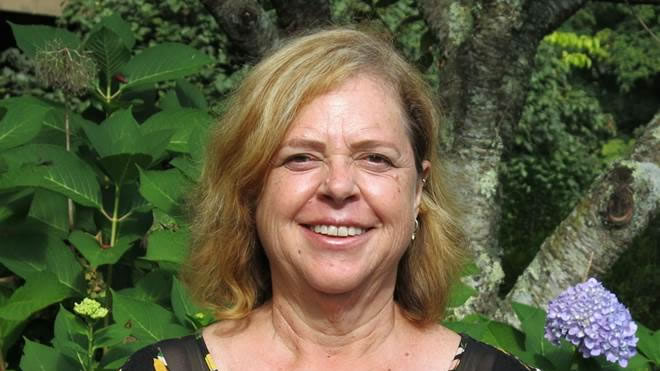 My name is Jeanine Davis and I am an associate professor and extension specialist in the Department of Horticultural Science at North Carolina State University. My research and extension programs are dedicated to the development of sustainable and organic production systems for herbs, vegetables, and a wide variety of specialty crops. Here is a short video on what I do in my Extension role.
The purpose of this portal is to provide access to up-to-date, practical information on the production and marketing of these crops and to keep you informed about the current projects in my program and maintain easy access to what we learned from past projects.
The current projects my staff and I are involved in include maintaining a research hop yard at the Mountain Horticultural Crops Research Station in Mills River. This is a seven-year-old, high trellis yard with ten varieties and new breeding lines being developed by Dr. Luping Qu. We also have research and demonstration plots on woodland medicinals and Chinese medicinal herbs at the Mills River research station. The majority of our research this year is at the Mountain Research Station in Waynesville. There we have a certified organic research unit where we are involved in a multi-state project to breed tomatoes specifically for organic farmers and test organic fungicide treatments. We also have organic tomato trials for Vitalis Seed Company, High Mowing Seeds, and Dr. Randy Gardener. These research station studies are complimented by two organic on-farm tomato studies in nearby counties. We are also part of a large multi-state effort to develop broccoli varieties specifically for the East Coast producers. My long-term research assistant, Margaret Bloomquist, is overseeing the large conventional trials at the Waynesville research station and two on-farm studies in the area. We also have two Black Perigord truffle orchards at the Waynesville research station. There my new research technician, Leo Stefanile, oversees the new re-inoculation study, a new light study, and a new woodash study. Luping Qu also maintains part of his hops breeding program at this research station. And we are all excited that we will start our first industrial hemp studies at this research station this summer.
In addition to research, we conduct many educational programs in the form of conferences, workshops, and field days. All of these will be posted on our events calendar. We make good use of social media, so follow us on Facebook, Twitter, Google+, and LinkedIn.
Staff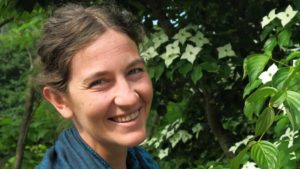 Margaret Bloomquist
Research Assistant
E: Margaret_Bloomquist@ncsu.edu
P: 828-684-3562
Responsible for medicinal herb, forest farming, Chinese herb, broccoli breeding/variety trials, on-farm broccoli trials, industrial hemp, organic, and biodynamic studies. One of the leaders of the WNC Medicinal Herb Growers Club. Frequent speaker on all the above. Margaret has been a valued member of our team since 2012.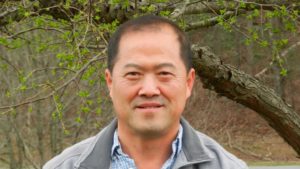 Luping Qu
Research Specialist
E: lqu3@ncsu.edu
P: 828-684-3562
Responsible for hops breeding and culture and organic tomato breeding and variety trials. Luping has been an important member of our team since 2013.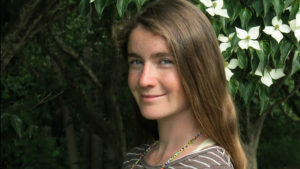 Leonora Stefanile
Research Assistant
E: Leonora_Stefanile@ncsu.edu
P: 828-684-3562
Responsible for truffles, industrial hemp, organic tomato on-farm trials, hops culture, and communicating with breweries. Leo is also our staff videographer. She is the most recent addition to our team and started working with us as a summer helper in 2015.