Hops, Hemp, Truffles, and More-See What We Are Doing!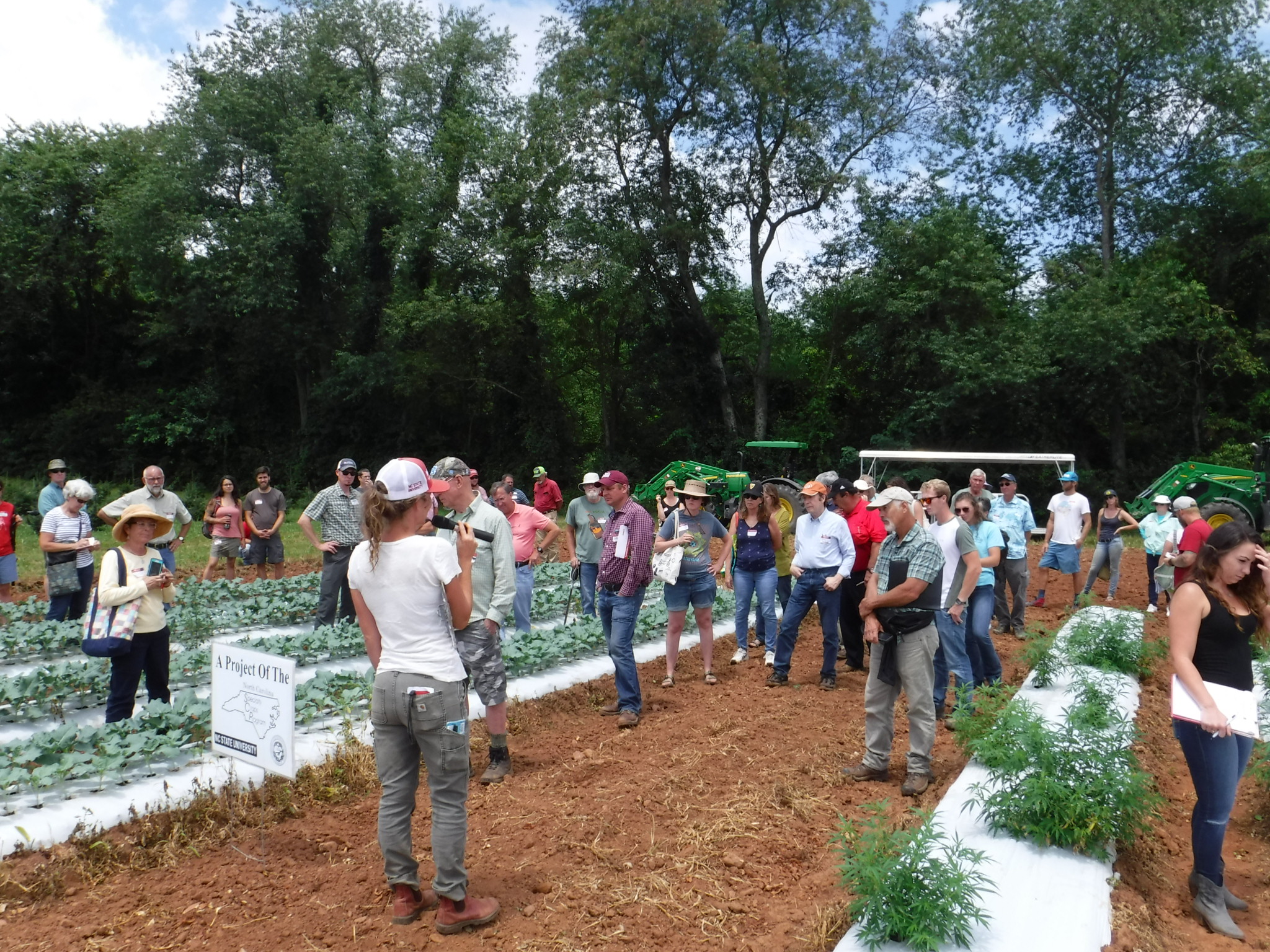 It's field day season and we have four events planned to showcase our research this year! This is your opportunity to see our latest research plots, find out what we have learned so far, and discuss it with us and other participants. That latter part is always my favorite; we all share what we know from our own experiences and studies! So, in chronological order: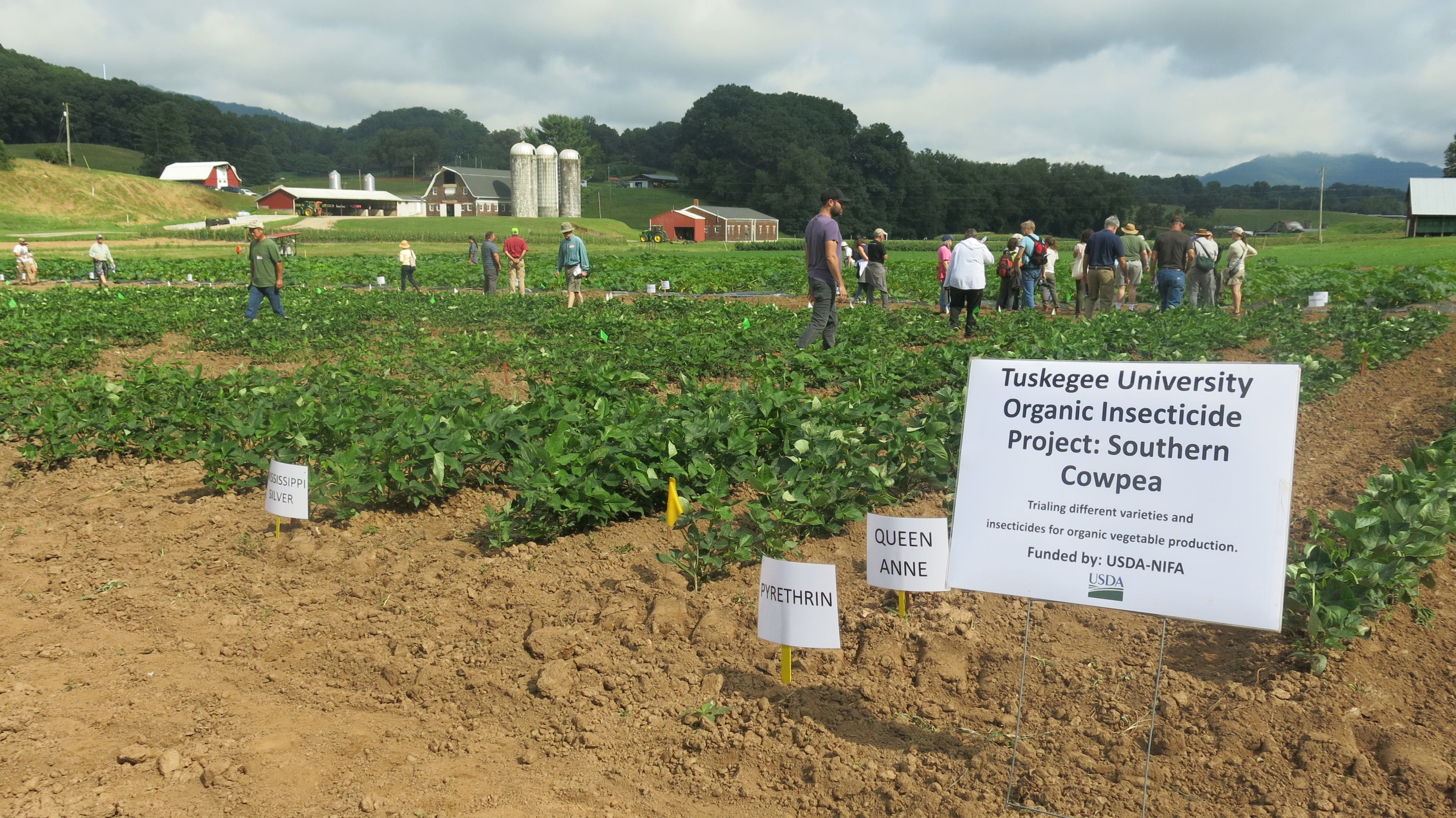 Alternative Crops and Organics Day
On July 18, 2019, join us at the Mountain Research Station in Waynesville, NC for our annual Alternative Crops and Organics Day. This will be a morning event where we will ride on covered trams to visit our research plots on broccoli, hops, black Perigord truffles, and organic southern cowpeas and summer squash. Then we will have a short hands-on demonstration followed by an indoor session on Soil Health. Snacks will be provided. This is always a fun, low-key event with lots of interaction between attendees and presenters. Please register for this free event on our Eventbrite page. If you forget to register, or decide at the last minute to come, just come on. We won't turn you away.
Mountain Research Station Field Day
Also on July 18, 2019, the Mountain Research Station in Waynesville, NC will be holding their annual full station field day in the afternoon. My program won't have a big presence at this field day although I will be the presenter for the hemp grain trials that we collaborate with Dr. Angela Post on each year. Projects included on this field day include forage, beef production, tomato breeding, and vegetable disease research. The field day ends with a supper. The program for this field day can also be found on the Eventbrite page listed above.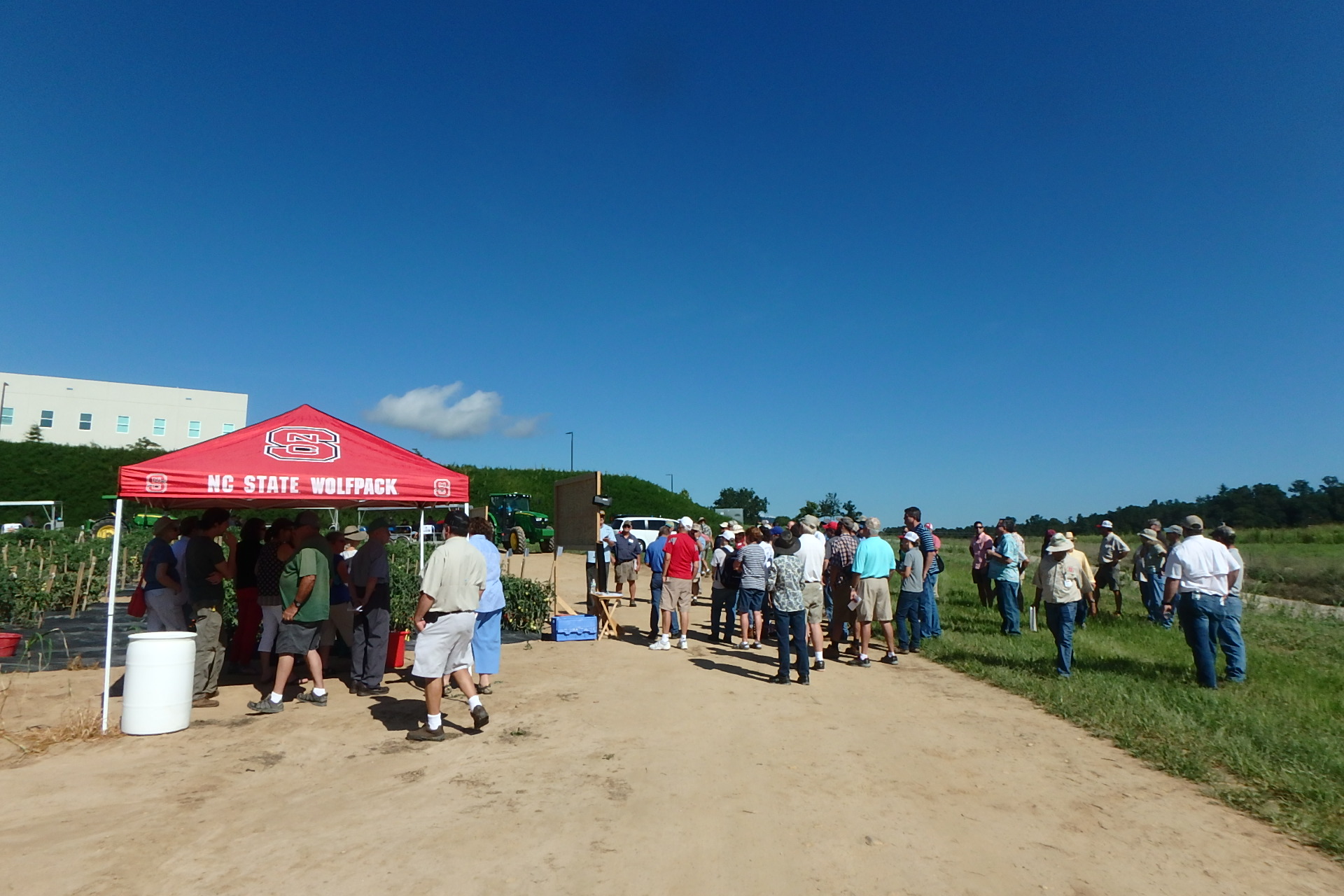 Tomato Field Day
On the morning of August 1, 2019, the Mountain Horticultural Crops Research and Extension Center in Mills River, NC will hold their annual Tomato Field Day. For the first time in decades, our program does not have any tomato research to highlight this year! But we will be there at a poster station to describe our studies on carrots, leafy greens, broccoli, summer squash and cowpeas taking place at other research stations. My colleagues will show off and discuss their research on tomatoes and other vegetables. Details on the Tomato Field Day. That takes place in the morning and is followed by lunch. After lunch, you can stay for the Apple Field Day in the afternoon. Details on the Apple Field Day.

Hops and Hemp Twilight Tour
On August 5, 2019, join us at the Mountain Horticultural Crops Research and Extension Center in Mills River, NC for our annual early evening Hops and Hemp Twilight Tour. During this casual, fun event we will ride the trams out to our hop yard to discuss what we have been up to over the past year with hops and changes taking place in the industry. This year we will highlight our hops breeding program. If you grow hops, please join us and share how things are going in your hop yard. Then we will move on down to our CBD hemp trials where we will look at our large variety trial, a planting date x harvest date study, and a bareground vs. white plastic mulch trial. We will also discuss the studies we have at other locations, including a group of on-farm trials. If you are growing CBD hemp or interested in doing so, please join us for the discussion. This event runs from 4:30 p.m. to 7:30 p.m. We encourage you to register for this free event so we know how many people to plan for. If you fail to do so, please still come on! More information and the registration link can be found at: 2019 Hops and Hemp Twilight Tour