You Will Know It's Spring When the Mother Earth News Fair Comes to Town!
Find this article at:
go.ncsu.edu/readext?509427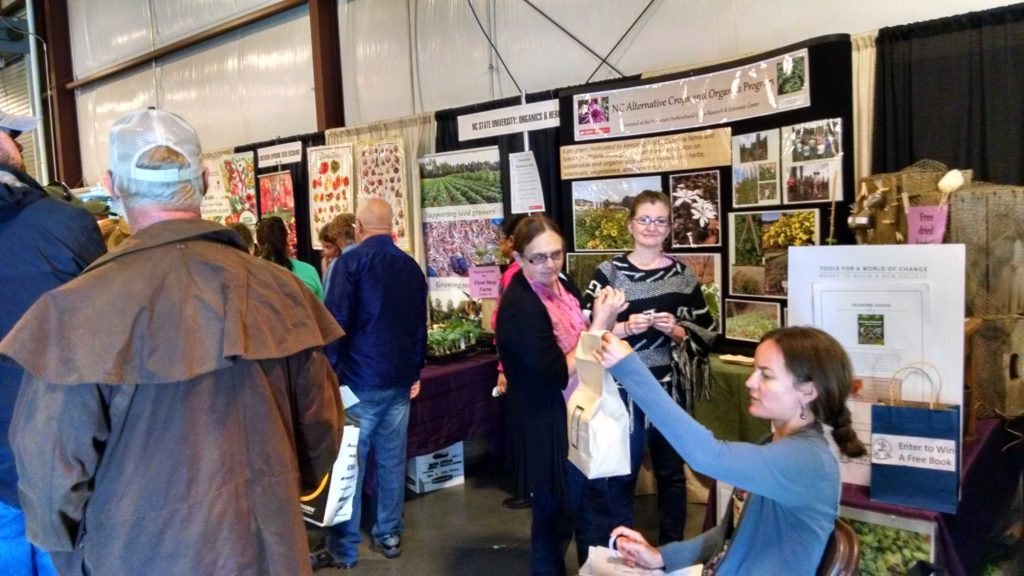 2/14/2018 – We are starting to plan our annual booth for the Mother Earth News Fair which is coming to Asheville, NC on April 28-29. This is one of our favorite annual events for many reasons. The main one is that the fair signals spring to us as we pull together colorful photos of plants and flowers for our display and gather plants and herbs from our many cooperating businesses to show off and give away.
It's also the first event of the season where we offer hands-on demonstrations on how to grow the plants we work with, like ramps, ginseng, goldenseal, hops, and stevia. Because people can come and go at will, there is always plenty of time to talk with people and answer all their questions. And we get to meet so many  interesting people. We always finish the weekend with pockets full of new business cards.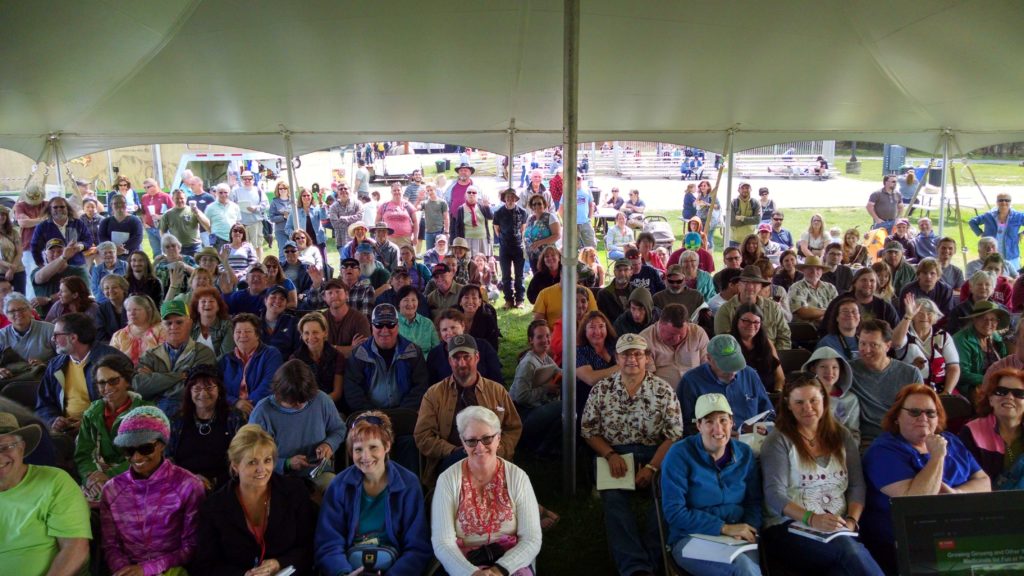 Probably what I love best, is that everyone is so excited to be there. The photo above is from a few years ago. I got up on the stage to give a presentation on hops or ginseng, I forget which. And I looked out and saw all these smiling faces. I asked if I could take their picture and share it with the world. They all gave me a big "hooray" and smiled even bigger.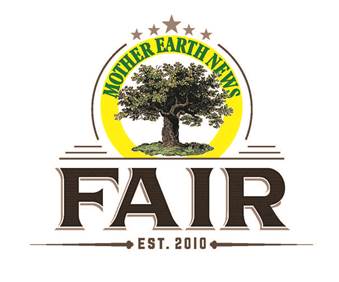 So as we plan our display, gather materials for our demonstrations, and line up volunteers to help us staff our booth, why don't you mark these dates on your calendar and plan to attend this year. We would love to see you there. Be sure to wear your walking shoes and I should warn you that there will probably be lots of books and products that you will want to bring home with you. A little piece of advice: read the schedule over ahead of time and plan which talks you want to hear. There will be many going on at one time, and it will be hard to choose!
If you order your tickets through this link (past), Mother Earth News will make a small donation to our program. If you want more information about the speakers, vendors, and the event in general, go to this link (past).
Be sure to check out the other farm and garden related events taking place in our region. I post many of them on our events calendar.