Support Our Organic and New Crops Program by Donating Today!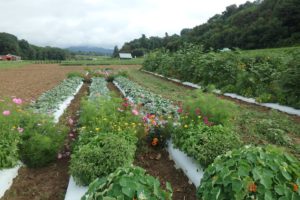 For over 25 years, our program has focused on helping farmers improve the profitability of their farms by growing new crops, transitioning to organic agriculture, and adopting more sustainable practices. We have led and cooperated on many applied and basic research projects that include ginseng and other woodland botanicals, ramps, hops, truffles, medicinal herbs, stevia, garlic, and heirloom tomatoes, to name just a few. This past summer we started our first biodynamic study and next year we hope to have some hemp studies in the ground.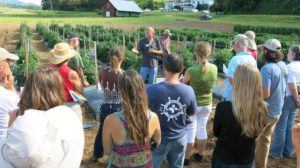 We love sharing what we have learned with farmers, gardeners, extension agents, and industry representatives through field days, workshops, and social media.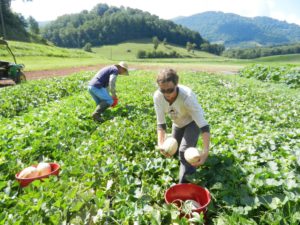 Our program is almost entirely funded by grants. Grants pay for all the staff salaries and all the projects costs. But grants are time consuming to write and manage and what can be purchased on grants is limited. For example, we can't buy office supplies or pay for maintenance on our trucks on grant money. So, we are coming to you to ask for some year end support. If you think what we are doing is valuable, please consider making a tax-deductible donation to our program. It's quick and easy and we welcome any amount you want to share. AND, we will list your name on our Friends list! Here's the link: go.ncsu.edu/alternativecropsorganics, and thank you!
.