Winter Vegetable Conference in Asheville, NC on Feb. 10 and 11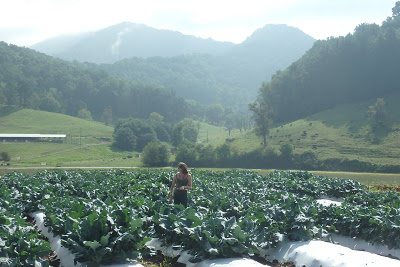 48th Annual Meeting of the N.C. Tomato Growers Association and
"Winter Vegetable Conference & Trade Show" – February 10th-11th, 2016
You are invited to attend the 48
th
Annual Meeting of the North Carolina Tomato Growers Association and "Winter Vegetable Conference" to be held
Wednesday and Thursday, February 10th& 11th, 2016
.
The conference will be held at the DoubleTree by Hilton, Asheville-Biltmore, Asheville, NC.
Each year the conference program reflects growers' needs covering many aspects of production, business management and marketing.
We hope that you take advantage of this opportunity to learn about current issues associated with vegetables and take time to visit with the representatives from agricultural companies and other businesses that support our industry.
We are excited to announce that this year's conference will be held back-to-back with the Southeastern Apple Growers meeting.
The meeting venue and convenient parking are located around the back of the hotel.
Please note:
There will be separate registrations for each association's conference, so please be sure you register as outlined in this information packet if you plan to attend the "Winter Vegetable Conference".
The program committee has put together another excellent educational program, with associated pesticide credits, that covers the vegetables grown in this area.
Registration and trade show will open at 9:30 a.m., Wednesday, February 10
th
with the program beginning at 12:30 p.m.
A social is planned Wednesday at 5:00 p.m.
Thursday's activities begin with registration and trade show and educational programs opening at 8:30 a.m., and end with the 12:00 Noon lunch and awards program.
For the 21
st
year, our conference will include a silent auction with the proceeds going to the N.C. Tomato Growers Association's scholarship fund.
Association members donate all the items.
Conference pre-registration is $30.00/per person prior to January 30, 2016, (registration form enclosed).

Registration will be $35.00/per person at the door. More info on the NC Tomato website.
We encourage everyone to stay at the DoubleTree by Hilton, Asheville-Biltmore, Asheville where the N.C. Tomato Growers Association has reserved a block of rooms.
The room rate is $75.00 per night plus applicable taxes and this room rates is valid through February 8, 2016.
Please make your reservations directly with the Double-Tree by Hilton, Asheville-Biltmore, Asheville, NC at 1-800-222-8733, or (828) 274-1800.
If you have any questions, please call Ellen Moss at (828) 685-3989.
DRAFT PROGRAM
Burghley A/B (SESSION)

–

Meeting

w

ith Apple Growers

Future of NC Agriculture Panel: Steve Troxler, NC Commissioner of Agriculture; Richard Linton, Dean of the College of Agriculture and Life Science, NCSU; Larry Wooten, President of the NC Farm Bureau – Moderated by Sylvia Blankenship

Introduction and Remarks by Rich Bonanno, Director of Cooperative Extension, NCSU

Critical and Emerging Labor Issues – TBA (Apple Grower), Joe Deal (Tomato Grower), and Richard Blaylock, Division Director, NC Dept of Labor – Moderator TBA

Food Safety Modernization Legislation on the Farm, Panel Discussion Lisa Nix (Apple Grower), Randall Patterson (Tomato Grower), Roland McReynolds, Carolina Farm Stewardship Association and NCSU Fresh Produce Safety Task Force Members- Moderated by Debbie Hamrick

What you need to know about GMO's – Keith Edmisten, NCSU Crop Science

Business Meeting – Tomato Growers Association

Fumigation Recertification Workshop, Gwen Minton, NCDA&CS

Tomato Growers Concurrent Thursday Sessions

Controlled Environment light technologies and sustainability for tomato production- Ricardo Hernandez, NCSU Horticultural Science

How to Grow the Best Broccoli-Varieties, Cultural Practices, and Post-harvest Handling – Jeanine Davis, NCSU Horticultural Science

On-farm economic impacts of using grafted plants in tomato production -Xin Zhao
Associate Professor
Organic and Sustainable Vegetable Production
Horticultural Sciences Department
1235 Fifield Hall
University of Florida

Hazard Assessment on the farm (With emphasis on Listeria) – Anita MacMullen and Chris Harris, NCDA Food and Drug

High Tunnels for Production and Profit, What have we learned – Lynn Sprague and grower panel

Potential New Tomato Hybrids with Disease Resistance and Fruit Quality – Dilip Panthee, NCSU Horticultural Science*

Cover crops and management – Andrew Price, USDA ARS Cover Crops in AR

Integrated Pest Management of Tomato Diseases – Frank Louws, NCSU Plant Pathology*

Fumigants and their use – Chuck Johnson, Va Tech

Managing Foliar Tomato Diseases – Inga Meadows, NCSU Plant Pathology*

Nematode management – Dr. Ye, NCDA Nematologist*

Insect Management – Jim Walgenbach, NCSU Entomology*
Was the information on this page helpful?
This page can also be accessed from:
go.ncsu.edu/readext?466525