Ginseng Expo-Everything You Ever Wanted to Know About Ginseng-Register Now!!!
Posted On

October 28, 2015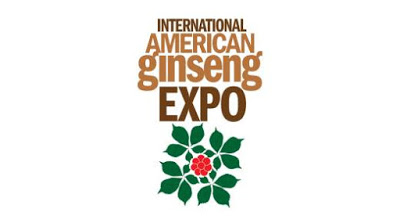 10/28/2015 – This was in 2015!! Join us for the second Ginseng Expo in Asheville, NC on December 4 and 5. If you are interested in growing, wild-harvesting, conserving, selling, buying, using, or researching ginseng, this is the event to attend. Presentations will include an intensive on growing wild-simulated ginseng, conservation, regulations and security, export and trade, root preparation, other forest botanicals, and the history of ginseng use and trade in the U.S. Attendees will include those in the industry from diggers to growers to herbalists to brokers and manufacturers. We are excited that Bob Beyfuss and Scott Persons, two of the most knowledgeable people about ginseng in the country, will be offering a full afternoon session on Everything You Ever Wanted to Know About Growing Ginseng.
And check out this impressive list of our confirmed speakers (in alphabetical order):
Hyonho Baek, PhD, Bent Creek Institute, Vice President, Business Development
Bob Beyfuss, Ginseng Expert, Retired Agriculture and Natural Resources Program Leader for Cornell Cooperative Extension of Greene County, NY and the statewide American Ginseng Specialist for Cornell Cooperative Extension
Eric Burkhart, PhD, Pennsylvania State University, Faculty Instructor, Ecosystem Science and Management Department and Plant Science Program Director, Shaver's Creek Environmental Center
Chip Carroll, United Plant Savers, Botanical Sanctuary Manager and Ginseng Grower
Jeanine Davis, PhD, Author, NC State University, Associate Professor and Extension Specialist Horticultural Science, Mills River Research Station Alternative Crops & Organics Program
Jeannie Dun
n
, Owner of Red Moon Herbs, NCNPA President
Pat Ford, Botanist, US Fish & Wildlife Service
Ed Fletcher, COO, Strategic Sourcing
Melissa Fryar, Herbalist and Bulk Herb/Herb & Body Manager at French Broad Food Co-Op
Joe Hollis, Herbalist and Founder of Mountain Gardens
Gary Kauffman, Botanist, US Forest Service
Phyllis D. Light, MA, Traditional Appalachian Folk Medicine Herbalist and Founder of Appalachian Center for Natural Health
Joe-Ann McCoy, PhD, Director of the NC Arboretum Germplasm Repository
W. Scott Persons, Author and Owner of Tuckaseegee Valley Ginseng, Grower
Jen Rhode-Ward, PhD, UNCA, Associate Professor Department of Biology
Wallace Souther, Owner of Hoopers Creek Botanicals, Grower
Barry Thorne, Owner of Golden Needle Acupuncture, Herbal & Medical Supply
David Welch, NC Plant Conservation Program Administrator, NCDA
Marc Williams, MA, Ethnobotanist and Executive Director of Plants & Healers International
This two day event will be held on the campus of the University of NC in Asheville. Register by 11:59 p.m. on October 31 to get the Early Bird Discount. REGISTER HERE.
To inquire about scholarships or sponsorship/exhibiting at the event, please contact Jennifer Flynn seal@BlueRidgeNaturally.org