Do You Grow Medicinal Herbs? Rare Opportunity to Meet With Big Buyers!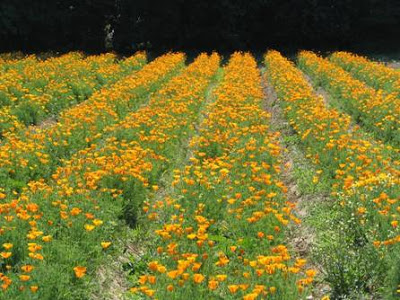 I receive hundreds of contacts every year from people who are growing, or want to grow, medicinal herbs. The number one question is "How do I find a buyer?" Well, here is a rare opportunity for you to meet with a variety of IMPORTANT buyers in our region. These will include raw botanicals suppliers, manufacturers (large and small), and a nursery. Strategic Sourcing, Botanics Trading, Gardens of the Blue Ridge, Skinfare, and Red Moon Herbs will be there. We understand that Gaia Herbs and Botanical Supply will probably also have representatives present.
If you are growing or want to grow medicinal herbs on a commercial scale, please make every effort to attend this event. This won't happen again anytime soon. It is happening now because these buyers are LOOKING FOR LOCALLY GROWN MEDICINAL HERBS!! Right now.
So, register today. The event is only one week away. Hope to see you there!
What: Blue Ridge Naturally Workshop: Connecting Medicinal Plant Growers with Buyers
When: September 14, 2013, 10 a.m. to 4 p.m.
Where: AB Tech Enka Campus, Haynes Conference Center, Room 200, 1459 Sand Hill Rd. Candler, NC 28715
Cost: $20 in advance; $25 at the door. Includes lunch catered by Gypsy Queen
Online Registration:https://blueridgenaturally.eventbrite.com/ or contact Alison Dressler via emailor at 828-684-3562 x 150.
Directions: https://www.abtech.edu/about/locations/enka-site
Natural products manufacturers are looking for medicinal herb growers and local medicinal herb growers are looking for buyers. But how do they find each other? This event will help connect current and potential medicinal plant growers with manufacturers and raw material buyers for the natural products industry in North Carolina. It will feature panels of four new and experienced medicinal herb growers and four natural products buyers/manufacturers to discuss their unique experiences, challenges, goals, and needs as it relates to natural products and raw materials. There will be ample time for networking between growers and buyers. If you are a grower, please bring a list of what you are growing, including quantities and what form you can supply them in (fresh or dried). If you are a medicinal plant buyer, please bring a list of what raw materials you want to source locally and in what quantity and form you need them.
We will also discuss the new Blue Ridge NaturallyTMbranding effort, created to raise the awareness of the superiority of botanical raw materials and quality natural products (personal care, pet care, cleaning, tinctures and supplements, functional food and beverages) from the Blue Ridge Mountains region of North Carolina.
If you are interested in becoming involved in the natural products industry in Western North Carolina, this event is not to be missed! While the event will focus on medicinal plant cultivation, wild-harvesters are welcome and encouraged to attend.
If you would like to set-up a product or informational table for $10, please contact Alison Dressler via email or at 828-684-3562 x 150.
This event is made possible by a grant from the Golden LEAF Foundation. Project partners include AdvantageWest, Bent Creek Institute, BioNetwork, Blue Ridge Food Ventures, NC Natural Products Association, NC State University, SBTDC, and US Botanical Safety Laboratory