Do You Want to Produce Biodynamic Vegetables Commercially? a Survey for the Industry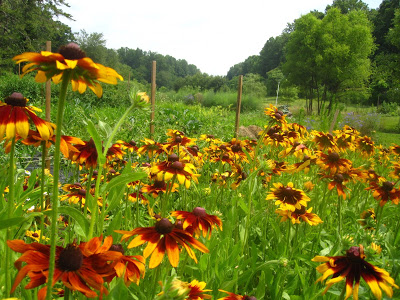 Brad's Raw Foods is VERY interested in working with growers in western North Carolina to produce an abundance of biodynamic vegetables for their product line. I have also heard from other organic food processors that are interested in starting biodynamic lines to sell through Whole Foods.
On August 1, we held a Biodynamic Opportunities Workshop at the Mountain Horticultural Crops Research & Extension Center in Mills River, NC. Sponsored by Brad's Raw Foods and NC State University, Jim Fullmer of Demeter, the biodynamic certifying association and Coach Mark Smallwood with Rodale Institute shared a wealth of information about transitioning to biodynamic agriculture, the certification process, and the economic opportunity that is developing right now in our area.
If you are interested in potentially growing commercial biodynamic vegetables and/or just want to learn more about it, please take a few minutes to fill out this survey (if you didn't attend the workshop, just skip the first few questions). This will give us the information we need to estimate how much can be produced in this area next season. It will also put your name and email address on our biodynamic email list for notices about future meetings and requests for product. Everyone who takes the survey will have their name entered into a drawing for the book "The Polytunnel Handbook" by Andy McKee and Mark Gatter.